Welcome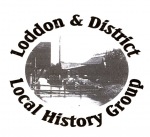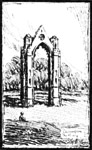 Welcome to the home page of the Federation of Norfolk Archaeological and Historical Organisations. The Federation exists to help co-ordinate activities between societies and to enable the sharing of information.
One of the principal activities of the Federation is the publication of a six monthly diary of talks, events and other related information about what is going on in the county of Norfolk. The diary now contains listings of most of the Society talks for the coming year.
It is possible that events will be changed without information reaching the Federation. It is probably best therefore to ring the Society just to check that the event is going ahead as advertised. Conversely, if you're a Society secretary, please email peter@poppyland.co.uk with any changes of information and they will be added to these pages as soon as possible. If you wish to contact one of the Societies, click on the 'Member' button for the information you need.
The logos on the left provide direct links where possible. If your society is a member and has a logo, please send a copy by email to peter@poppyland.co.uk and it can be put on the site. If your society has a web site and it's not listed. please send it through. If you click on the initials of a society in the diary listing, it will show a diary of events for just that society.
This site is sponsored and maintained by Federation member Poppyland Publishing, publishers of local history titles for East Anglia.
Using the Site
Use of the site is hopefully quite straightforward. Click the buttons at the top of the page as required.
Diary
This will give you, in the left hand column, a list of all the talks coming up from the various societies who are members of the Federation.
The left hand column is a list of talks, in date order. The right hand column is a list of panels from member societies where it is more appropriate to list them is a display panel format.
If you're interested in a talk, you can click on the society initials to go to a page which indicates where and when that society meets. In a number of instances you'll also have a map of the meeting place; you can zoom in and out on the map to help find the location.
Members
This button will take you straight to a list of member societies, with details of meeting places, secretaries to contact and the society's own web site. If you meet to know more, please contact the secretary by phone or click on the society's web address.
Links
On the page from this button we'll gradually be adding links for those interested in the history and archaeology of Norfolk.